Femtech Media understands that in a shrinking global economy, technology must play a strategic role. We have an experienced team of experts with varied backgrounds and world experience. From professional web and print design services to eCommerce to custom development, your marketing strategy will benefit from this investment.
Femtech Media, Inc. is established in Vancouver as one of Canada's premier Web Design and Development firms. We believe in quality service and have a committed team that has proven itself time after time. Every project we undertake becomes our Baby. And we give each project the time and attention it deserves.
We specialize in conveying complex information and technologies in plain English. We blend skill, talent, common sense and creative style to intuitively interpret and translate your business' unique corporate culture. Femtech Media creates a professional website that reflects your image and communicates effectively who you are, what you do and how your prospective clients simply cannot do without you.
Our strict digital and recycling policy significantly reduces our environmental footprint to ensure we play a role toward a sustainable environment.
Here are some steps to help you go Green:
Turn off equipment when it's not being used. This can reduce the energy used by 25 percent; turning off the computers at the end of the day can save an additional 50 percent.
Encourage communications by email, and read email messages on screen to determine whether it's necessary to print them. If it's not, don't!
Reduce fax-related paper waste by using a fax-modem and by using a fax cover sheet only when necessary. Fax-modems allow documents to be sent directly from a computer, without requiring a printed hard copy.
Produce double-sided documents whenever possible.
Find a supply of paper with maximum available recycled content.
Choose suppliers who take back packaging for reuse.
Instigate an ongoing search for "greener" products and services in the local community. The further your supplies or service providers have to travel, the more energy will be used to get them to you.
Before deciding whether you need to purchase new office furniture, see if your existing office furniture can be refurbished. It's less expensive than buying new and better for the environment.
Every year, the Femtech team rolls up its collective sleeves to give back to the Global Community. Femtech joins Canada's largest annual event, The World Partnership Walk, to increase awareness & fund raise to fight Global poverty.
In 1985, a small team of women in Vancouver voluntarily started raising funds and walking to help end global poverty in their own small but meaningful way. They had come from Asia and Africa and wanted to give back to the communities they left behind. They persuaded 1,000 other walkers to join them in the fight against global poverty and raised $55,000 in donations.
Thirty-four years later, the World Partnership Walk has raised more than $95 million – making it the largest event in Canada in support of international development! In 2016, we raised  $6,965,016 million and drew almost 40,000 people to our Walks across 10 cities across the country.
100% of funds raised by the World Partnership Walk go directly to fund international development projects – not one cent is spent on administration.
Projects are identified and implemented by local communities, targeting areas of greatest need and providing long-term sustainable solutions – like revitalizing a rural economy, ensuring clean water and sanitation, strengthening community-based organizations and educating new generations of girls and women.
Funds raised by the Walk also help AKFC to leverage additional support from major donors like the Canadian International Development Agency (CIDA). This means that the impact of every dollar you raise is multiplied many times over.
Learn more about some of the international development projects supported by the walk.
World Partnership Walk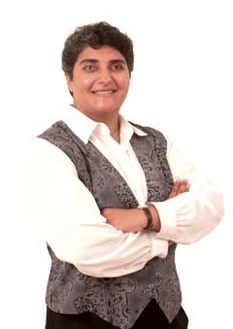 Hello and thank you for taking the time to visit our website. I trust you have had an opportunity to explore the services Femtech provides, as well as the portfolio and testimonials pages on the site. Allow me to now share with you a little bit about the person behind Femtech – Karima Premji.

I am a full-time Vancouver website designer/developer with 13 plus years of experience in the industry. I spent my early working years in Accounting Finance positions in both the private and public sector. I have always enjoyed wearing many hats and once I mastered a job, I unfortunately found myself bored and looking for the next challenge.

In 2001, I enrolled in the Applied Information Technology Program at Capilano University where I discovered a flair for creating design in code. Marrying the creative and the logical in an area (technology) that is ever changing, do I dare say it, was a match made in heaven. At long last, I had found my passion, my career path, and I was energized.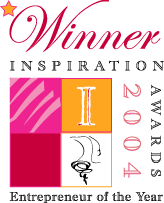 Being the oldest daughter of a lifelong business owner, my natural business acumen steered me towards a self-employment program where I learnt the knitty gritty of creating a business – from the abstract to the concrete. In 2003, I launched Femtech Media and received the 2004 Entrepreneur's Inspiration Award for the Information Technology category. A year later, Webalacarte, its sister hosting company was formed.

My process is simple. I listen to your needs and I ask the right questions in order to discern the direction you want to take your business. I create a design that will showcase your work, products, or services. I will integrate your ideas into the final design and explain to you why some other ideas may not work. I lean towards designs that are aesthetically pleasing to the eye – balancing beauty, efficiency and clarity, but functional. The websites that I create are fresh, clean, inviting and easy to navigate, not overloaded or overwhelming. I am a down to earth and straightforward communicator and I explain web terminology and technologies in plain English. While I am knowledgeable and proficient in numerous softwares, I take the time to determine which software is appropriate for your site; I don't automatically use the latest and greatest just because it's the latest and greatest. I am pragmatic and proactive. If I can save you time and/or money, I am happy to suggest solutions that will benefit you and your business.

To me, our working relationship is a long-term partnership because if you succeed, I succeed – it's that simple. So let's get started …